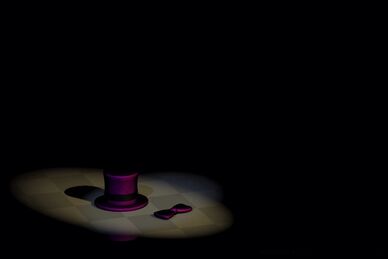 What is this?? A purple hat and bow tie?? 
Purple....... 
Property of Fr................r?
What's that supposed to mean??
Fredbear's family diner??
Shadow Freddy? 
I'm so confused.
Oh yeah, on another note, I'm done exams, and now I'm gonna take a break from things.... kinda. I dunno what I'm gonna do in the summer.
AND I have to wait till Halloween for FnaF 4 to come out!! Oh well. 
Bye for now!!
~ WikiaGirl2000
Ad blocker interference detected!
Wikia is a free-to-use site that makes money from advertising. We have a modified experience for viewers using ad blockers

Wikia is not accessible if you've made further modifications. Remove the custom ad blocker rule(s) and the page will load as expected.