First one here, http://freddy-fazbears-pizza.wikia.com/wiki/User_blog:Springy_Boy/Springy_Boy%27s_Adventure!
Contains stuff you don't really want to see, unless you are MLG.
THE ADVENTURES OF SPRINGY BOY RETURNS!
Previously on TAoSB, Springy Boy has meet Mario'nette, the enragement child, and Foxy. They were all MLG. Springy Boy 1080 noscoped the skrubs and declared himself the king of MLG. Mike, however, is MLG also. Springy Boy wants to destroy all the MLG people and claim the throne of MLG King. He must first challenge mike in order to get out of the pizzeria. How will it end?

Springy Boy head to the Office to confront Mike.
SB: Hey skrub.
Mike: Wot do u want, m9.
SB: I challenge u to MLG battle. 1v1.
Mike: *CHALLENGE ACCEPTED face* YES.
LET THE BATTLE BEGIN!
SB - 500 HP
Mike - 500 HP
Springy Boy first used WEED RUSH! Mike was immune to WEED RUSH and he dealt no damage.
Mike summons.... BONZI BONNIE! Bonzi Bonnie contains 100 HP.
Springy Boy summons THOMAS that rams into both Bonzi and Mike, dealing MASSIVE damage with Bonzi, killing him. Mike loses 125 HP from Thomas.
Mike uses WEED RUSH on Springy Boy! SB was not immune to this, so he lost 25 HP.
Springy Boy is out of MLG attacks! Springy Boy uses 1080 noscope on Mike!
Mike fainted!
Springy Boy gained 1987 XP! Springy Boy levels up to level 1337!
---
Mike: Nu. I haz lost. Nonononononono.
SB: Inhale, m8. Inhale...
END OF CHAPTER 2!
I was out of MLG things so.....
Lel.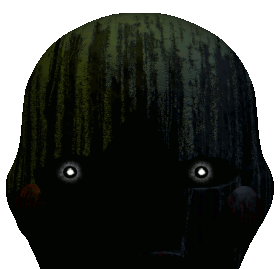 Ad blocker interference detected!
Wikia is a free-to-use site that makes money from advertising. We have a modified experience for viewers using ad blockers

Wikia is not accessible if you've made further modifications. Remove the custom ad blocker rule(s) and the page will load as expected.