Hello, BrokenReality here, with the newest product of products! Freddy Faz-pickles is the best food! I guarantee that it's very tasty!
ORDER NOW:
1987-FAZ-PICKLES-7891
If you buy in the next hour, you will get the almighty Bonnie plush! Order now!
Only 18.97$!
The Faz-Pickles' Company is not responsible for death brought by the pickles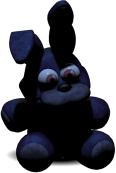 Freddy Faz-Pickles (c) BrokenReality 2015
Ad blocker interference detected!
Wikia is a free-to-use site that makes money from advertising. We have a modified experience for viewers using ad blockers

Wikia is not accessible if you've made further modifications. Remove the custom ad blocker rule(s) and the page will load as expected.